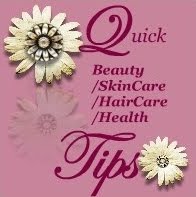 Olive Oil is well known in terms of SkinCare ingredient. But u might never know that when taken internally, its a best food to lose those extra pounds.
Consume 1 tablespoon of Olive Oil early in the morning, in to the empty stomach. This helps to cleanse the body off the toxins and boost the metabolism rate and thereby shedding off those extra fat.
Apart from that..it even moisturizes your skin, giving the body the necessary E vitamin that it needs.
So next time, instead of putting it on the skin, try to consume it internally as well and see the difference within a week. Stay happy and healthy and look beautiful.. :)